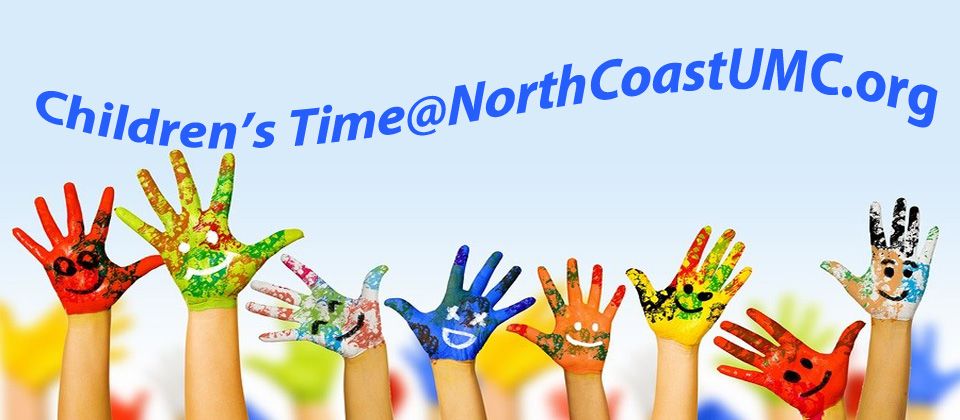 Pastor Drew's Latest Childrens Message
Many of you may have family members that live in different towns, states, or even countries. Because of their distance, it may also be hard for you to see them and spend time with them. Because of the distance, the times you can spend with them might become major celebrations as you get to be near these family members you love. It can be hard to be so far away from family, but it becomes a very meaningful and loving experience when we can.

There is a story of two friends who were missing Jesus so deeply they didn't even realize on a long trip walking with him that they were walking with Jesus. They missed Jesus so much they did not recognize this third friend on their journey was, in fact, the one they were missing.

There may be special things you like to do with your family when you visit them. It may be games, special dinner preparation, or even sitting together and telling stories. No matter what it is, when we get to do these things, we feel the love and connection to that family member.

In the Story, there is a moment Jesus eats with these two travelers, and as he breaks the bread and shares the cup, they see him for who he is. Sharing this special moment together, a special shared event, helped the travelers know it indeed was Jesus who was walking with him.

I pray for you to have your opportunities, whether in-person or on Zoom, to share your special activities with your family members. May they produce realities and blessings that you are reminded you are loved.

To celebrate spending time together, this weeks project is a recipe that was sent to me by a friend called Resurrection Rolls:
Ingredients:
1 can of Crescent Rolls
8 large marshmallows
1 tbsp of butter
Cinnamon
Sugar

Instructions:
1. Mix cinnamon and sugar
2. Melt butter, let it cool to the point where it remains melted
3. Separate the crescent triangles and place on a baking sheet
4. Take a marshmallow (Jesus and explain he's already been wrapped in the white cloth)
5. Roll the marshmallow in the butter (oils to embalm Him)
7. Roll the marshmallow in the spices (These are the spice's put on Jesus' body)
8. Place the marshmallow in the middle of the crescent triangle and wrap the crescent around it. This is the tomb!
9. Place your tombs on the baking sheet and bake for 12 minutes at 350F
10. Take them out, cut open and surprise everyone with the empty tomb!!